Maklumat Produk
Product Description
iPhone 6 isn't simply bigger it's better in every way. Larger, yet dramatically thinner. More powerful, but remarkably power efficient. With a smooth metal surface that seamlessly meets the new Retina HD display. It's one continuous form where hardware and software function in perfect unison, creating a new generation of iPhone that's better by any measure.
From the Manufacturer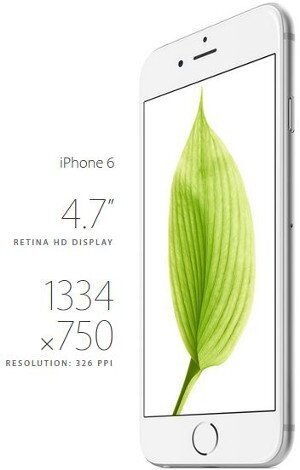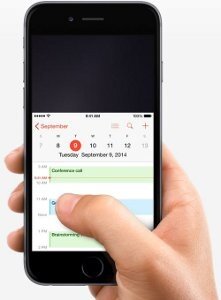 iPhone 6 isn't simply bigger — it's better in every way. Larger, yet dramatically thinner. More powerful, but remarkably power efficient. With a smooth metal surface that seamlessly meets the new Retina HD display. It's one continuous form where hardware and software function in perfect unison, creating a new generation of iPhone that's better by any measure.
The biggest iOS release ever.
iOS 8 is the world's most advanced mobile operating system. And with incredible new capabilities and features designed to make the most of a larger display, iOS 8 doesn't just work seamlessly with iPhone 6. It makes every experience feel bigger and better.
Your wallet. Without the wallet.
We completely rethought how you pay to make shopping easy, secure, and private. Apple Pay combines the convenience and security of Touch ID and Passbook with NFC technology. So you can use iPhone 6 to pay in stores and within apps with a single touch.
Everything within reach.
By creating iPhone 6 and iOS 8 together, we optimized the software to enhance the physical design. iOS swipe gestures were designed to be more fluid across the seamless form, making it easy to navigate iPhone with one hand. With new features like Reachability you can interact with the larger screen in different ways, too. Simply double touch the Home button and the entire screen shifts down closer to your thumb. And to easily navigate Safari or Mail, swipe left to right across the screen to go backward, or swipe right to left to go forward. With the new continuous surface of iPhone, all your gestures now feel smoother than ever.
We also thought about how you use your iPhone every day and redesigned the buttons to make it even easier to use. Elongated volume buttons are integrated into the thinner profile, outlined to make them effortless to find by touch. And the Sleep/Wake button has a new home on the side of the device to put it comfortably within reach. The result is an experience that's even more intuitive.

iPhone at its largest. And thinnest.
Developing an iPhone with a larger, more advanced display meant pushing the edge of design. From the seamless transition of glass and metal to the streamlined profile, every detail was carefully considered to enhance your experience. So while its display is larger, iPhone 6 feels just right.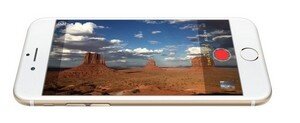 The camera that changed photos now does the same for video.
More people take more photos with iPhone than with any other camera. And now the iSight camera has a new sensor with Focus Pixels and new video features, like 1080p HD at 60 fps, slo-mo at 240 fps, and time-lapse video mode. So you'll have more reasons to capture more moments on video, too.

Hugely powerful. Enormously efficient.
Built on 64-bit desktop-class architecture, the new A8 chip delivers more power, even while driving a larger display. The M8 motion coprocessor efficiently gathers data from advanced sensors and a new barometer. And with increased battery life, iPhone 6 lets you do more, for longer than ever.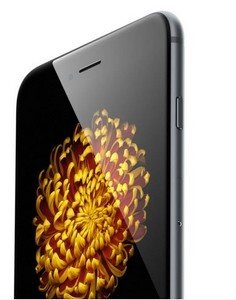 Not just a bigger display. A better display.
It's one thing to make a bigger display. It's something else entirely to make a bigger Multi Touch display with brilliant colors and higher contrast at even wider viewing angles. But that's exactly what we did with the new Retina HD display.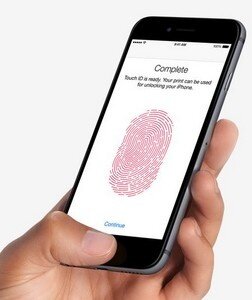 Security. Right at your fingertip.
The breakthrough Touch ID technology lets you securely access your iPhone with the perfect password: your fingerprint. You can also use it to approve purchases from iTunes, iBooks, and the App Store without having to enter your password.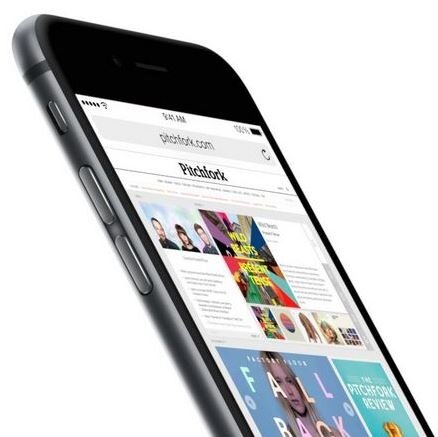 Faster wireless.Far and wide.
A superfast connection can make you feel like the whole world is within reach. That's why iPhone 6 has faster LTE download speeds. That's also why it has more LTE bands than any other smartphone. iPhone 6 supports more advanced wireless technologies to boost performance and help you connect to the things and people that matter most.

Higher contrast
Rather than using traditional methods to create the higher-resolution Retina HD display, we developed an advanced process of photo alignment. This involves using UV light to precisely position the display's liquid crystals so they lie exactly where they should. Better-aligned crystals deliver a superior viewing experience, with deeper blacks and sharper text.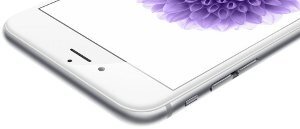 An innovative seamless design.
The first thing you notice when you hold iPhone 6 is how great it feels in your hand. The cover glass curves down around the sides to meet the anodized aluminum enclosure in a remarkable, simplified design. There are no distinct edges. No gaps. Just a smooth, seamless bond of metal and glass that feels like one continuous surface.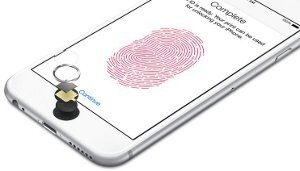 The technology behind Touch ID.
There's a lot of technology at work below the surface of the Home button. Touch it and the surrounding stainless steel ring detects your finger and wakes the capacitive touch sensor. The laser-cut sapphire crystal surface of the button then directs the image of your finger to the sensor, which reads beneath the outer layers of your skin to get a detailed fingerprint. Software then reads the ridges of your fingerprint and finds the match to unlock your phone.
Pembayaran
AKAUN BANK SYARIKAT
( Akaun MayBank)
BIORICH MARKETING
5621 9708 1424
(Akaun CIMB Bank )
BIORICH MARKETING
8600 4222 48
Perbankkan Internet (Online Banking)
Sila tuliskan email pengesahan bayaran : bio.rich@yahoo.com pada kotak "Email Recipient"
Tuliskan No. ID Tempahan pada kotak "Description of Transaction"
Contoh : muhd_211256893325
SMS PENGESAHAN BAYARAN
Format SMS : ID#BANK#MASA#TARIKH#JUMLAH#PRODUK
Contoh : biorich#mbb#12.30pm#10/6/2013#RM70#Starter Kit
SMS KE 019-388 0098
Penghantaran
PENGHANTARAN
PENGHANTARAN PRODUK MELALUI POS MALAYSIA, POSLAJU ATAU GDEX EXPRESS
1) Penghantaran produk dikenakan caj penghantaran untuk Seluruh Malaysia.
2) Untuk ahli Biorich, jika anda membeli 1-2 produk, caj akan dikenakan. Manakala 3 produk dan keatas, kos penghantaran adalah percuma.
3) Untuk pelanggan biasa (bukan ahli), setiap produk yang anda beli tiada caj penghantaran.
4) Produk akan dibungkus dengan baik setelah anda membuat PENGESAHAN BAYARAN PRODUK.
5) Produk akan dihantar oleh POS Malaysia, POS Laju atau Gdex Express yang ditentukan oleh pihak BioRich.
6) Produk akan dihantar ke alamat yang ditentukan oleh pembeli/ahli biorich.
7) Produk akan dihantar pada waktu pejabat dari jam 9.00 pagi hingga jam 5.00 petang oleh pihak courier.
8) Tempahan produk diproses pada setiap hari Isnin - Jumaat sahaja.
9) No. Rujukan Pos akan di SMS kepada pelanggan selepas produk selesai di bungkus.
Ulasan Produk
Belum ada ulasan produk